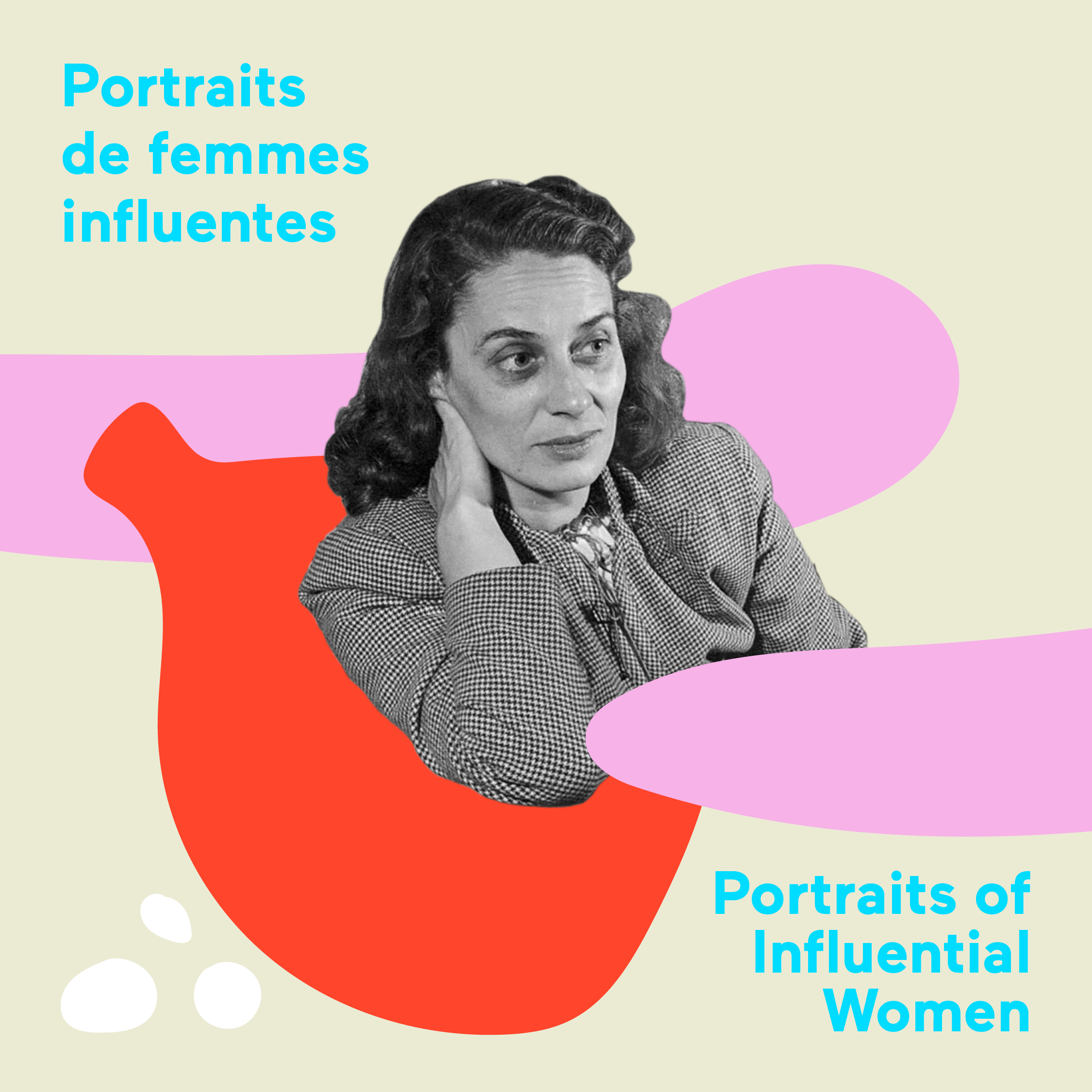 The Érudit platform and SODEP continue to feature digital articles from Quebec cultural magazines in the winter edition of Bagages culturels / Culture to go.
The third and final theme is Portraits of Influential Women Near and Far. Presented by Mélikah Abdelmoumen (author, editor and professor), this theme invites us to discover the important roles that known and little known women have played, and continue to play, in all spheres of society.
Discover Mélikah Abdelmoumen's presentation text below and the list of all the articles on the web page dedicated to the project (Only in French-language).
Enjoy your reading!
Presentation of the theme
My grandmother, Olivette Lévesque-Babin, was born on 11 April 1914 and had fourteen children. Her husband, Lucien, a foreman at the Port Alfred Paper Mill, died of cancer in 1968. Widowed too young, Olivette managed to use this moment of adversity and tragedy as a springboard to become the kind of woman that Quebec society in her days would have much preferred she not grow up to be. She was educated: she had persevered in her studies and even taught before marrying Lucien. He courted her for years as she made him wait. She knew full well that, at the time, getting married meant turning into a machine that would bear and raise children non-stop, assembly-line style.
My dad was a freshly arrived young Tunisian when he met the woman who would become his mother-in-law. She was one of the first to make sure he felt at home in Saguenay. He often told me how he remembered her standing in front of her ironing board, burning the clothes that were meant to be worn over years, and even decades, carried down from one child to the next, and the next, and the next… She was daydreaming. She could not wait to find a quiet spot to settle down, and read.
Grandma Olivette did succeed in carving out space for a bit of freedom within the childrearing prison of Quebec society in her times. She was involved in environmental action, organizing a paper recycling campaign in her village in the 1970s, and was the first woman City Councillor in the whole region, serving from 1970 to 1974. She is responsible for the creation in 1977 of one of the first domestic violence and abuse shelters in the area. When she was nearly 80 years old, she returned to university and in 1995 published a book, Mâture, voilure et souvenance, Histoire généalogique des familles Roy et Tremblay (Masts, sails, and memories: A genealogical history of the Roy and Tremblay families).
My grandmother is not a woman of influence, at least not quite like the women rightly featured in this essay collection for having, each in their own way, left their mark on our society. Maybe the only difference though lies in the fact that there have been women and men who stepped up to the plate to write about these influential women, bringing them out into the limelight, making sure we knew just how important they were. There is an increasing number of voices speaking out to correct these oversights in a history that sometimes seems to jolt in its bias against some women, some minorities. It takes patience and effort, and we must continue and salute the work of SODEP and of our cultural magazines.
Things are changing. We must carry on the fight, but we must also rejoice. Witness, the daughter of a Tunisian immigrant and the grand-daughter of a Saguenay homemaker —a mother of fourteen who refused the part society was bent on assigning to her— has been asked to introduce you today to this fascinating collection of essays supported by SODEP and Érudit… and to talk about this little known woman of influence, Olivette Lévesque-Babin.
Mélikah Abdelmoumen, writer, editor and professor
Translation by Marie Léger-St-Jean, independent researcher and translator.