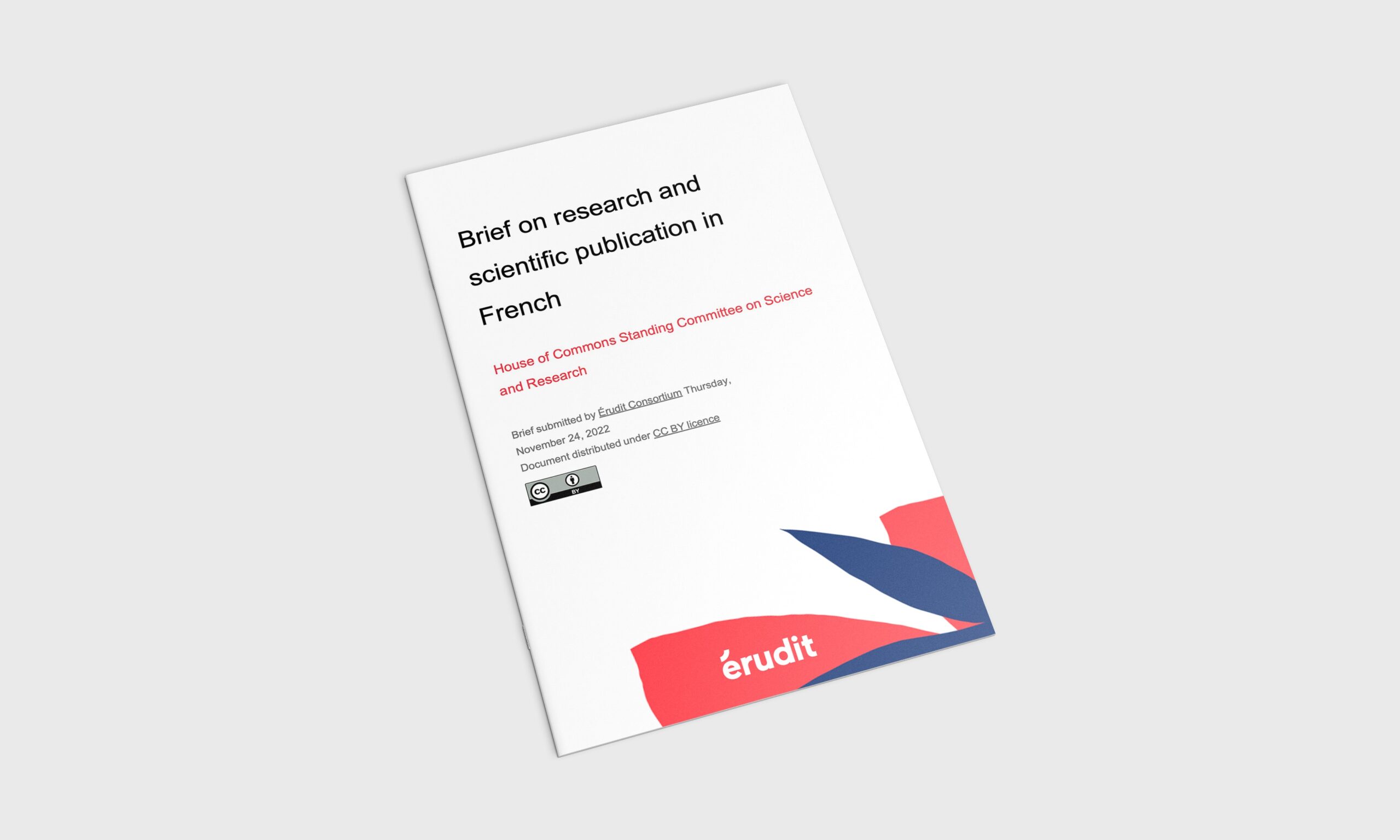 We were pleased to present our commitments regarding the dissemination of French-language publications and bibliodiversity, but also to recall the essential role played by journals in the research cycle.
Following our testimony, and the rich exchanges we had with the members of this committee, we have submitted a briefing note, freely available online.
We invite you to consult and share this brief, as well as those of the other witnesses called to testify before this committee.