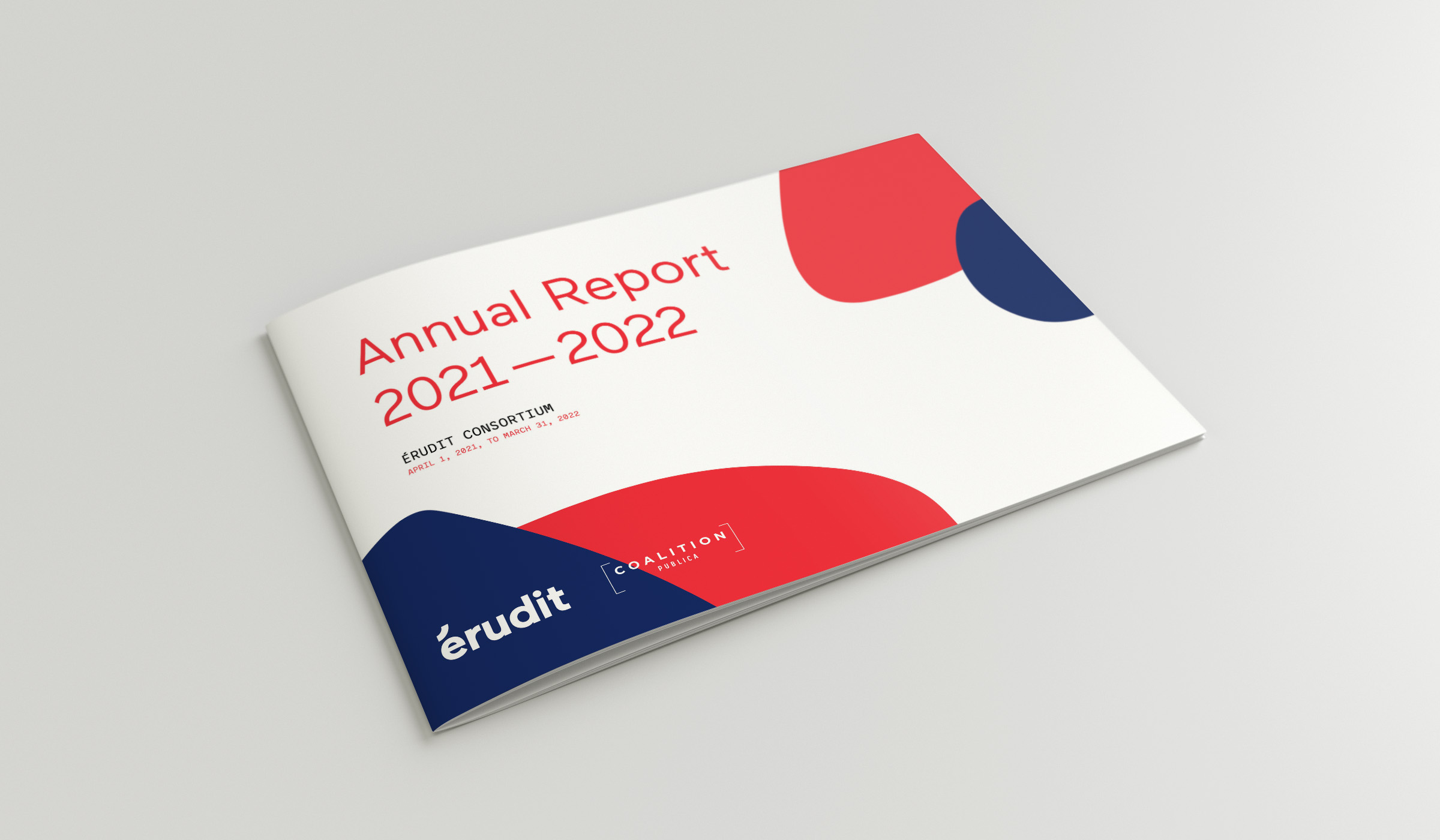 We are pleased to present this report of our activities during 2021-2022.
We are also particularly proud of the renewal of our Major Science Initiative funding by the Canada Foundation for Innovation. This important funding will allow us to continue our efforts for the next six years. To learn more about the evolution of our organization, our latest projects, and our technological developments, check out our 2021-2022 Annual Report.
For more information about this annual report or about Érudit, you can contact our communications team at media@erudit.org.